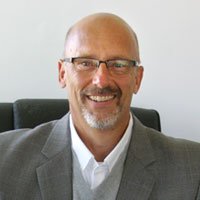 Download vCard
I have been working in the insurance industry since 1992. I have a Bachelor of Science degree from Mankato State, and am licensed to practice insurance in Minnesota and Wisconsin. As a member of Advance Insurance Agency, I steadily add to my continuing education with seminars and classes covering current trends and industry concerns. The better informed I am about industry changes and coverage concerns, the better I can make the proper recommendations for my customers. Personal concerns are important and every situation is different. People all have a variable of coverage needs, cost threshold, liability and deductible concerns. That is why one size doesn't fit all - nor does any one insurance company. I am not limited to writing for just one carrier - that means more choices, better selection and better value for you! And your personal concerns will play a large part in what coverage is recommended.
I grew up in Glencoe and have been a Twin Cities area resident for over 35 years. I am familiar with the area and its diversities. I am active in the community and with Children's Hospital - where I believe in participating to give something back. I value the importance of family, and understand that there are different needs that arise from family coverage. Family is everything. If you want to go far in life, you go there together. That is why I work to build relationships in my business as well.
Brad's Insurance Specialties
Home, Auto, Life,
Business & Disability Income Insurance.