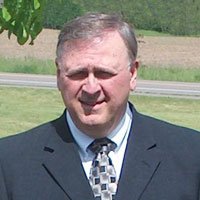 Download vCard
I lived in St Paul most of my life. My parents moved to Lindstrom, MN where I finished high school. I served 3 years in the US Army, which 29 months were spent being stationed in Munich, Germany.
Once married with 3 beautiful daughters, I now have 8 grandchildren to complete my family. I have 4 grandsons and 4 granddaughters who keep me very busy. Three of the boys are playing hockey and I loved playing the game.
I began my career in insurance November 1978. I have had my ups and downs in this business ver the years. I have tried to provide the best service to my clients along with finding them proper protection for their needs. My clients are important to me and my job is to help them reach theri financial goals. Advance Agency has provided me with the tools to take care of my client's needs and wants.
Dick's Insurance Specialties
Home, Auto, Life Insurance