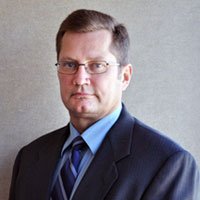 Download vCard
Doug joined Advance Insurance Agency in 2009 with an impressive resume as an Independent Agent focusing on maintaining his clients' proper balance of insurance coverage and cost. He has been serving his clients as an insurance advisor since 1987 after graduating with Honors from Aetna's premier Prime Agent Program.
He acquired the CIC designation in 1992 after completing and passing the required five rigorous courses in a two year period; he still maintains the CIC designation, regularly attending the advanced coverage seminars to maintain both his knowledge base and understanding of the insurance market.
Doug specializes in coverage for your personal and business needs such as automobile, homeowners, recreational vehicles, umbrella liability, business packages, work comp and single policy commercial exposures.
After 27 years providing insurance coverage Doug has a unique knowledge base of most insurance products and services including the benefits and risks of several different insurance carriers . He understands insurance is about peace of mind and knowing you have the proper coverage at the right cost and will use his experience to help you navigate the insurance marketplace.
* CIC
- Certified Insurance Counselor: The CIC designation signifies that an individual working in the insurance field has attained comprehensive knowledge by virtue of completing the five 'institutes' that comprise the program: Agency Management, Commercial Casualty, Commercial Property, Life & Health, and Personal Lines.
Douglas' Insurance Specialties