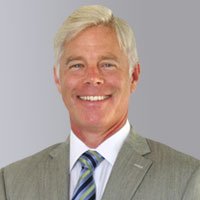 Download vCard
John Rooney has been in the insurance business since graduating from St. John's University in Collegeville, Minnesota in 1982. After selling Life Insurance for Prudential for 3 years, John gravitated toward the Independent Property & Casualty business, working with Casualty Assurance of Waconia, and later opening an office in Eden Prairie.
In 2001, John Rooney became an independent contractor and has been with Advance Insurance since 2008.
John's specialty is working with those that have difficulty placing their business with insurance companies. He has placed accounts as varied as do-it-yourself auto shops, to beef packing plants. He holds insurance licenses in MN and surrounding states, as well as New York, Nevada, Arizona, and Texas.
He resides in Carver with his wife and their 2 daughters and as a hobby, shoots pool in a league. He was formerly active in the Eden Prairie Lions and the Eden Prairie Chamber of Commerce, holding board positions in each.
John F.'s Insurance Specialties