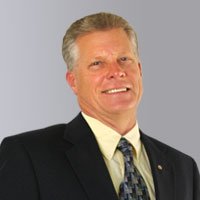 Download vCard
After 15 years of management assignments with Minnesota's largest food wholesaler, Keith started as an insurance agent with the State Farm Company in 1991. In 1992, he clearly saw the need for his clients to receive the benefits of their insurance agent having more than one insurer with which to represent them, and Keith progressed into the Independent Agency system and started his own insurance business.
A passionate believer in extraordinary customer service, Keith has followed a simple business philosophy: Serve your industry and community and give the client the kind of sound advice and prompt attention you would want for your own family. This philosophy has served Keith and his clients well. His community involvements have continued, and his insurance knowledge and business have excelled for over 20 years. Keith has a Bachelors Degree in Business Administration and has engaged in numerous community involvements, including serving his community as a Scout leader, City Planner for 20 years and a City Councilmember for the past 8 years. He is a Director of the Lake Minnetonka Conservation District, and serves as the Commander of the Minnetonka Power Squadron, a member of the United States Power Squadrons, the largest boating safety organization in the United States.
Despite his many community involvements, Keith continues to work full-time in his insurance business, and his clients can always expect a friendly, prompt response and sound advice with their insurance questions. Keith prides himself on stating: "Your business and confidence are well-placed in me".
Keith's Insurance Specialties
Personal, Commercial, Life & Health.