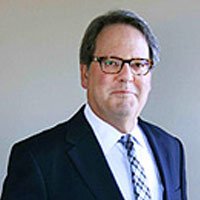 Download vCard
Marc was born in St Paul, Minnesota on Sunday, December 12, 1948, the youngest of four children. His older sister Harriet and brothers Richie and Fred were wonderful role models for Marc,growing up as were his loving parents Ross and Rose. A product of the St Paul public school system, Marc went on to the University of Minnesota and graduated with a Bachelor of Arts degree, magna cum laude, Phi Beta Kappa, having majored in Journalism/Mass Communications with a History and Humanities minor. Marc also enjoyed his association with Phi Epsilon Pi Fraternity and completed his military duty as a Specialist-4 serving with the 360th Psychological Operations Unit of the Army Reserves at Fort Snelling.
After beginning his insurance career at the David B Bishoff Agency, Marc enjoyed a fifteen year association with Ellis and Bruce Peilen and worked with B,H,K & R and C.F. Lake before joining Advance Insurance Agency ten years ago. Married to his high school sweetheart Nancy, they are the proud parents of three children, Dr Betsy (James) Schwartz, Anne Rosenberg and William (Sheryl) Rosenberg and the very proud grandparents of three fabulous granddaughters, Lucy and June Schwartz and Alexa Rosenberg.
A life-long resident of the Twin Cities, Marc has enjoyed the arts, walking, golfing with family and friends and a busy family life. His background in Risk Management has expanded beyond his Personal and Business insurance clients to include public health, safety and environmental concerns. Inspired by his parents, Rachel Carson and his love of nature and children, Marc is currently serving a third term as a member of the Minnehaha Creek Watershed District's citizen advisory committee.
His insurance practice has a strong focus on Property/Casualty, Health and Long Term Care insurance for individuals and for family-owned businesses. Marc appreciates and looks forward to working with existing and new clients for many years to come. He is driven to provide competitive and comprehensive insurance products and solutions and believes that the professional capabilities of Advance Insurance Agency in combination with their outstanding insurance company affiliations, guarantees him the greatest likelihood of success.
Marc's Insurance Specialties
Home, Auto, Life & Health Insurance