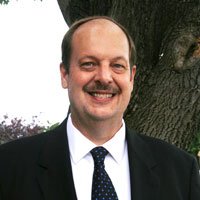 Download vCard
With over 25 years experience being a licensed Minnesota insurance agent helping people with their business and personal insurance needs including property/casualty and life insurance. I specialize in small to large commercial insurance risks for property/casualty/workers compensation in a variety of industries including manufacturing, service, construction, retail, wholesale, technology and several other fields.
I also work with individuals and families helping them with their personal lines and individual life insurance needs.
Professional Designation: Chartered Property Casualty Underwriter (CPCU) designation achieved through the American Institute. Please contact me if you would like to request insurance quotes.
* CPCU
- Chartered Property Casualty Underwriter: The CPCU designation signifies that an individual working in the field of property/casualty insurance has gained a broader understanding of property/casualty insurance, enhanced by a concentration in either commercial or personal risk management insurance.
Paul's Insurance Specialties
Home, Auto, Life & Commercial Insurance